What Are The Best Website Designers For Small Business?
As a small business owner, you want to create a website that combines substance and style. Some organisations organised a test, and Squarespace won first place in design, scoring 4.7 out of 5. This website builder's sophisticated editor and stunning template designs make it an excellent choice for small businesses.
What Is The Best Website Builder For A Business?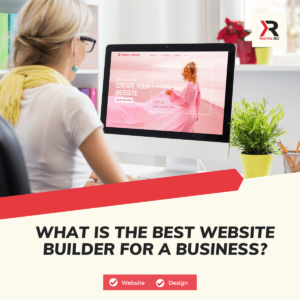 Wix: Wix is one of the small business's most popular website builder solutions, with an intuitive interface, more than eight hundred modern templates, and a drag-and-drop editor.
This allows users to create highly customised sites without the need to learn how to code. Wix also offers hundreds of integrations and tonnes of advanced features.
WordPress: WordPress has more than a thousand plugins to extend its functionality. In addition to paid versions of many plugins, there are free versions. Many large brands, including Microsoft News, TechCrunch, and The New York Times Company, use WordPress to run their websites.
Moreover, WordPress is search engine friendly and follows best SEO practises. WordPress also integrates with almost every major online platform, making it possible to create massive eCommerce sites.
Why are Websites Important for Small Businesses to Use?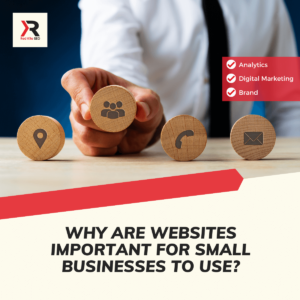 A small business website is an excellent way to connect with your potential client base and share your story. Many consumers use websites to identify businesses and determine their level of trustworthiness.
If your website needs more quality or information, you risk sending a potential client swiping left. A good website conveys a sense of professionalism, which is a critical quality for a small business.
There are many different types of small business websites. Some are purely informational, while others are designed to provide tools for running a small business. Most websites are free or have trial versions available.
How Do Small Businesses Create A Professional Website?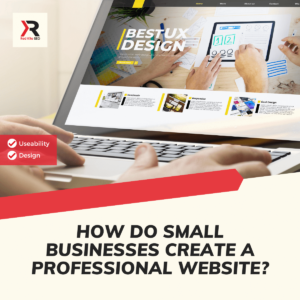 The look of a website is determined by its layout and design, which also affects the emotions of those who view it. Before committing to the design of your website and its features, you should do as much research and look at as many options as possible.
Your colours, branding, content, and other elements must be properly blended to create a professional website. You could use a website builder like Wix or WordPress or hire a freelancer to create your website.
A website can help you track how your business is performing. You can use tools like Google Analytics to track the most popular pages. It will also allow you to communicate with your customers.
A well-designed website is beneficial for your business in many ways. Not only is it cost-effective, but it can also save you a lot of money in other areas.
What Are The Different Types Of Websites?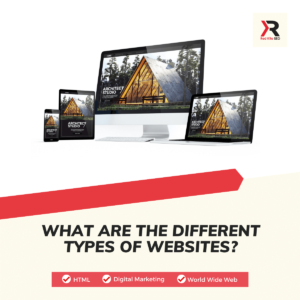 Websites come in a variety of forms. A blog, for example, is a website where people can express themselves and share ideas. It started as a personal journal, but today it's a popular tool for mass communication.
Examples of blogs include WordPress and Blogger. Another type of website is informational, where users can find information about various topics. This type of website includes websites such as Wikipedia.
Wikis are websites created by individuals and groups to provide information and knowledge to other people. They are designed to be collaborative and allow people to contribute information to an existing page or create new ones.
Wikis are also used for educational purposes. Wikis are widely-used online encyclopaedias, and many educational institutions have their own websites.
With the exception of social media sites, which are less common to build from scratch, below are the nine most popular website types and purposes:
Business
Ecommerce
Blogs/news
Portfolio
Service provider (streaming, online tools, etc.)
Landing page
Wiki/database
Forum
Event
Conclusion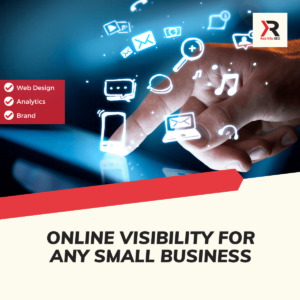 Digital Marketing has become a crucial factor for any small business, and it all starts with getting your website design right. Top web design companies can be expensive. It's cheaper than hiring a small business web design agency, and you can get quite specific with your requirements. There are a lot of freelancers in social media for small business web designers. The graphic design and branding experts.
Some web design companies are known and effective for mobile app development. You can look for the offered web design services that fit your website and business needs. A web development company that will help you grow.
A good web design company should make your website suitable for your customers and search engines. That will also create websites and apps that are fully customised, scalable, easy to manage, and have a creative twist. Consumers rely on search engines to find a local business, its products, and its services.
If you need help with your website for your business talk to Red Kite SEO.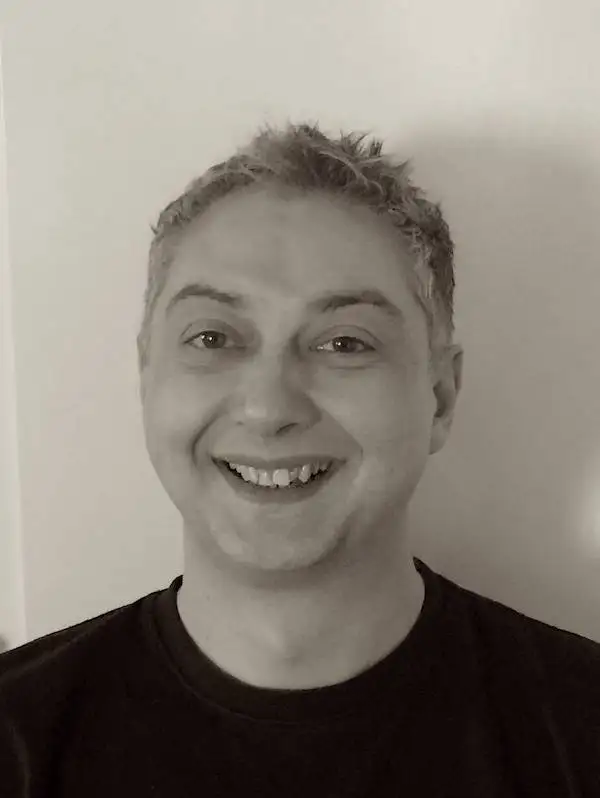 Pete Hogg is an accomplished SEO consultant with a proven track record of driving organic traffic and boosting online visibility. With 8 years of experience in the ever-evolving world of digital marketing, he has helped businesses achieve top rankings on search engines. A passionate advocate for SEO best practises, Pete Hogg combines technical expertise with a deep understanding of content strategy to deliver results that matter. When not optimising websites, he enjoys wheelchair rugby. Connect with Pete Hogg to take your online presence to the next level.