Does Your Business Need PPC Management?
If you're like most businesses, you probably don't have a full-time marketing department. That's where PPC management comes in. PPC (pay per click) advertising is a great way to drive traffic to your website and generate leads and sales. 
But before you can start placing ads, you need to know how to manage your campaigns. That's where PPC management comes in. PPC management services will help you set up effective ad campaigns, analyse your results, and make adjustments as needed. 
If your business needs help getting started with PPC advertising, contact us today for a free consultation!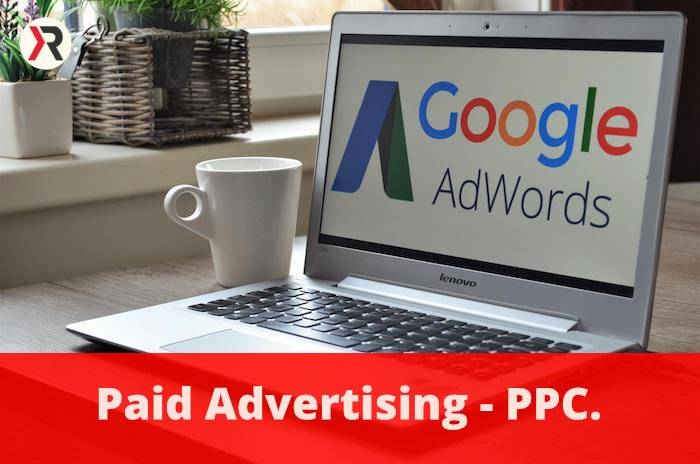 Pay-per-click (PPC) management refers to the process of overseeing and monitoring a company's PPC advertising campaign. 
A PPC manager works closely with the marketing team to determine what keywords are most effective for driving traffic to the site, how much money to allocate toward each keyword, and whether it makes sense to bid on certain terms versus others. 
The goal is to maximise ROI (return on investment), which is typically measured by conversion rates, cost per acquisition, and average revenue per visitor. 
In addition, some companies use metrics like bounce rate and dwell time to measure the effectiveness of their campaigns.
How Do PPC Agencies or Specialists Typically Work?
Effective PPC management revolves around three main areas: 
Keyword research.
Channel strategy.
And monitoring. 
A good PPC manager must understand how each area works together to provide the best possible return on investment. 
Keyword Analysis: Discovering and targeting keywords and search queries being searched by potential customers is one of the most important aspects of PPC management. 
This involves researching what words people enter into search engines and learning about the searcher's intent. 
Once you know what terms they are searching for, it becomes easier to target those terms within ads and landing pages. 
Channel Strategy: There are many different ways to advertise online. Some of the most popular include Google AdWords, Bing Advertising, affiliate networks, and social media advertising. 
Each of these methods has its pros and cons, so choosing the right ones depends on the type of product or service being sold. 
For example, Google AdWords is great for local businesses because it allows advertisers to target specific locations. However, Bing Ads is better suited for national brands since it offers a wider reach.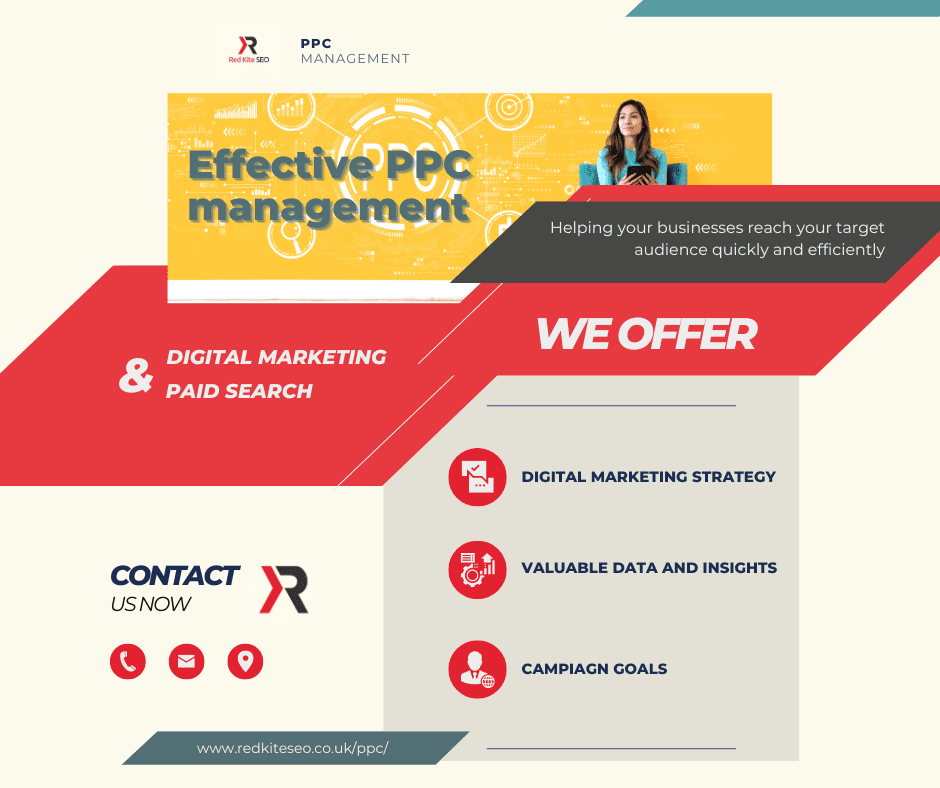 Affiliate networks allow companies to promote products without having to pay upfront costs. Social media advertising provides a cost-effective way to spread brand awareness and increase sales. 
All of these options require careful consideration and planning to ensure the best return on investment. 
Monitoring: Tracking performance metrics such as conversion rates, average position, CTR, etc., helps determine whether or not a campaign is working. If there are problems, it's important to find out why and fix the issues quickly. 
Otherwise, it could lead to lower conversions and increased costs. 
Competitive Analysis: Knowing what your competition is doing is crucial. You don't want to copycat their strategies, but you do want to make sure you aren't missing anything. 
To figure out what others are up to, you need to keep tabs on their campaigns and see what keywords they are bidding on. Then, you can use that information to improve your own efforts.
Who Should Hire A PPC Management Company?
The cost of managing paid search accounts can vary widely depending on the size of the organisation and whether you are looking to hire a full-time employee or contract out the work.
If you lack the resources to handle PPC yourself, you might want to consider outsourcing your account management.
1. You don't know what you don't know about PPC. If you are new to digital marketing, it can be difficult to understand how to set up your campaign correctly.
A professional PPC manager can help you navigate the complexities of setting up a successful ad group, choosing keywords, creating a landing page, and monitoring ad performance. They can also provide guidance on how to best optimise your ads and adjust bids based on changing market conditions.
2. Your budget isn't large enough to cover everything. A good PPC manager can help streamline your workflow, saving you time and money.
For example, they can take care of tasks like data entry, keyword research, bid adjustments, and reporting. In this way, you can concentrate on growing your business instead of wasting time on administrative tasks.
3. You want to avoid getting bogged down in technical minutiae. When you hire a PPC manager, you no longer have to worry about the fine print of bidding strategies or optimizing your ads. By doing so, you will be able to concentrate on managing your business instead.
Why is PPC Management Important?
Pay per click (PPC) advertising is one of the most effective ways to increase visibility and traffic to your site. But it takes careful planning and ongoing monitoring to ensure you are getting the best bang for your buck. 
A good PPC manager knows how to manage multiple accounts, monitor ROI, set budgets, and optimise bids. They know what keywords work well together and understand how to use negative keywords to avoid wasting money
How Much Do PPC Management Services Cost?
So, you're interested in learning about PPC management services, and before diving into the different pricing models, you want to know what you'll pay for. There are two main types of PPC management services: 
In-House PPC The first option is to do your PPC campaign in-house. This includes everything from managing keywords to running ads to optimising your landing page. You'll spend money on things like ad copywriting, keyword research, bid strategies, and even analytics software. 
PPC Management Company The second option is hiring a PPC management company. 
These companies typically specialise in one area of PPC management, such as paid search, display advertising, social media marketing, email marketing, mobile marketing, etc. They usually offer a monthly subscription model where clients pay a flat fee per month.
It really comes down to your Ads budget. Some PPC companies offer businesses with a monthly ad spend of less than £1,000 a fixed monthly price of less than £350 a month. And the time spent on your Ads account may be merely a few hours per month.
What Does PPC Management Include?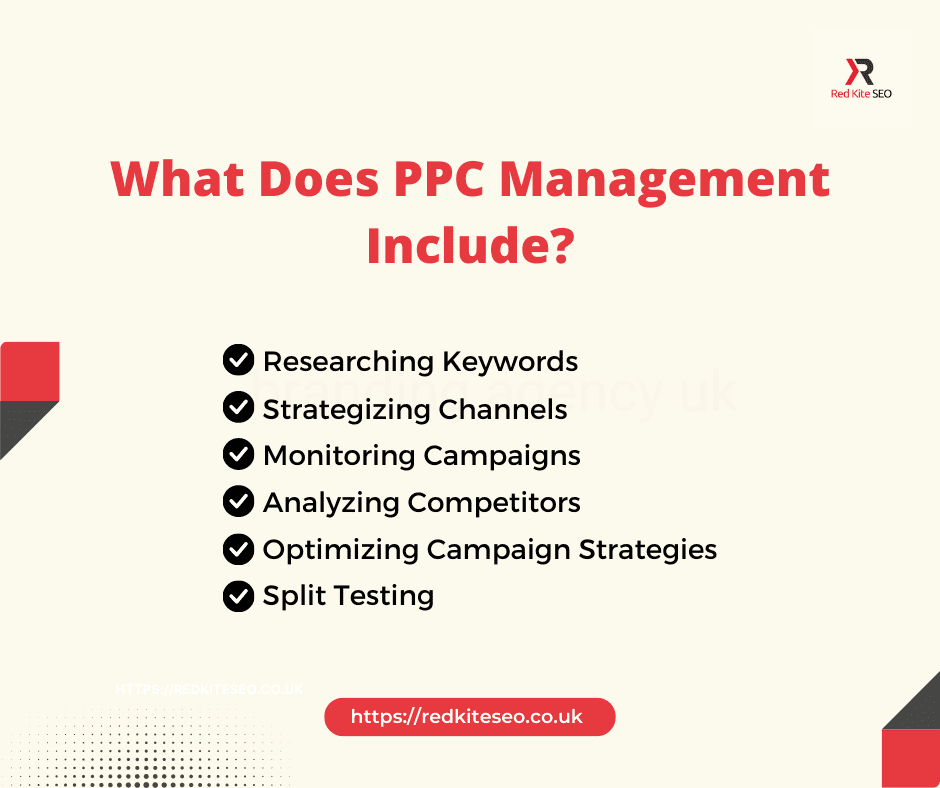 Researching Keywords
Marketers often start a paid advertising campaign without conducting adequate research. They usually begin by searching for general terms related to their product or service. 
This approach is flawed because it does not take into account what people are actually looking for when they type certain queries into a search engine. 
For example, if you're selling a car, you might want to target "car parts," "used cars," and "auto repair." But if your potential customer types in "car parts" into a search engine, he or she probably wants information about those specific items. 
So, you'll likely end up wasting money buying generic terms like "parts" and "cars" if you don't know exactly what your customers are looking for. 
The best way to find keywords is to conduct keyword research. You must understand how people think, what they care about, and what they want. If you do not know what your customers are interested in, you cannot effectively market your products or services to them. 
And if you do not know what they are interested in, you won't be able to buy the most appropriate keywords. 
Strategizing Channels 
Marketers often select websites to host pay-per-click (PPC) advertisements. They do this because it allows them to target specific audiences and reach people where they spend most of their time online. 
However, there are many different types of platforms marketers can choose from, including: 
search engines like Google and Bing
Social networks like Facebook and Twitter
And even specialised sites such as Amazon Associates. 
Companies often select channels to use depending on the type of products and services they offer. For example, they may choose to host content on an affiliate program, which describes another organisation selling similar products. 
Affiliate programmes allow companies to sell products without having to build out their own eCommerce infrastructure. 
Monitoring Campaigns 
A lot goes into managing a successful pay-per-click (PPC) marketing campaign. A key part of it involves monitoring keywords to see what works best for your brand. This includes checking out which keywords bring up ads and which ones don't. 
In addition to being able to check out which keywords work well, you can also use a tool to find out which keywords cost less money. You can do this by comparing the average bid price of different keywords against one another. 
If a certain keyword brings up an ad, but it costs more than others, you know there's something wrong with it. You can also look at your overall ad spend for a given period of time to determine whether you're spending too much or too little. 
For example, if you've been spending £1,000 a month on advertising but you haven't seen any increase in sales, then you might want to lower your budget. Analysing Competitors When you're looking to optimise your paid search campaigns, it helps to know what others are doing. 
By examining the strategies and tactics used by other advertisers, marketers can learn about the best practises for bidding on keywords and optimising landing pages. 
A PPC agency can even see how those same organisations are bidding on similar terms. This information can help you make smarter decisions about your own budget allocation. 
Optimising Campaign Strategies 
Businesses must learn to adapt their strategies to fit changing conditions. A PPC management agency can do this by understanding what works best for your campaigns and why. 
This includes analysing data about the performance of different advertising channels, such as paid search ads versus social media posts. They also analyse the demographics of people who are buying products and services in their markets as part of their PPC campaign management. 
These insights help marketers determine which marketing tactics work best for specific customer segments. 
Split Testing 
The process of split testing involves comparing and contrasting different versions of PPC ads, such as graphics or body text, in order to determine which one can best improve a website's campaign performance along with a keyword search. 
This helps marketers understand how each element impacts the overall effectiveness of their ad campaigns. Marketers often use split testing procedures in order to help create an effective homepage on a company's website, which is typically the most visited page on a site. 
In addition, they use it to help boost the return on investment (ROI) of a PPC campaign and develop guidelines a team can follow in future advertising endeavours.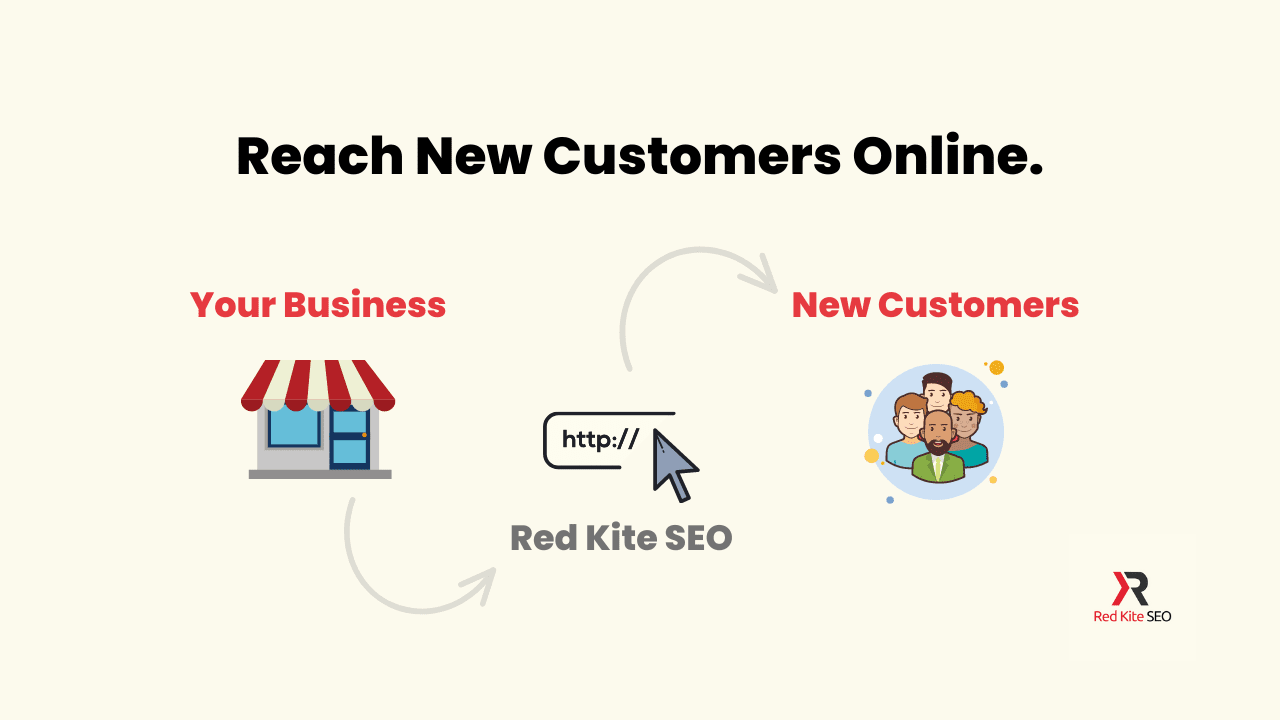 What is the Purpose of PPC Management?
Paid search marketing (PSM) is one of the most powerful forms of online advertising. It allows many businesses to reach potential customers directly via paid ads. 
These ads are displayed alongside organic search results on search engines like Google and Bing. PSM campaigns allow companies to target specific keywords, phrases, and topics related to their industry. 
They can also use demographic information such as age, gender, location, and interests to find the best audience for their ad campaign.
Why Does Pay Per Click Marketing Work For Your Business?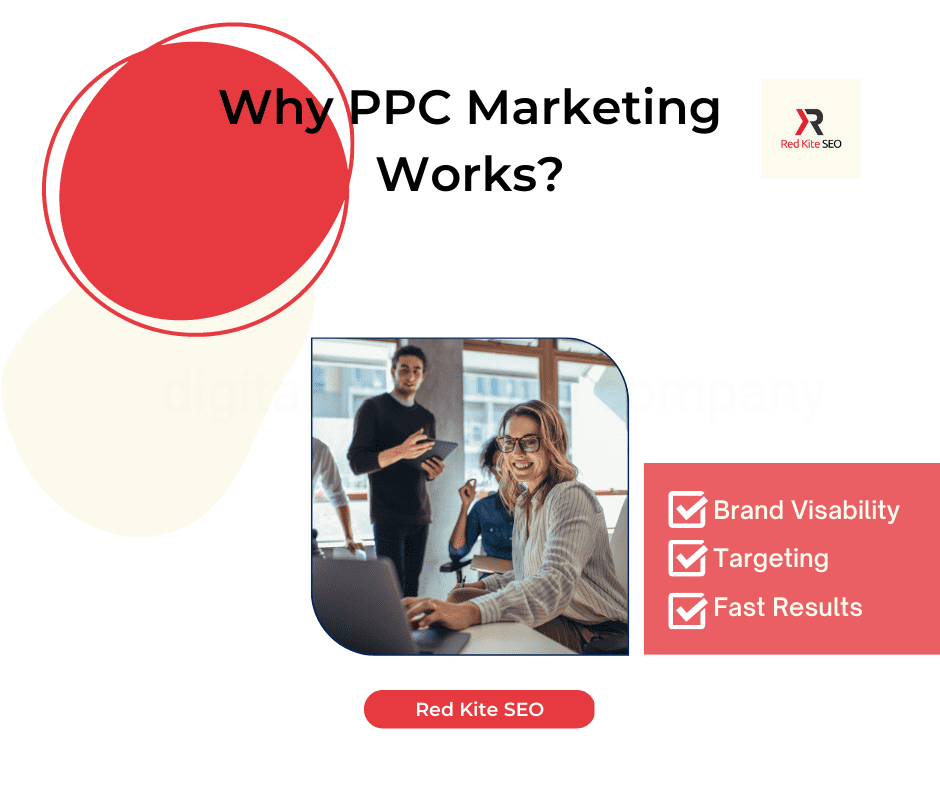 PPC (Pay Per Click) advertising is one of the most effective digital marketing strategies for increasing your conversion rates and maximising your ROI. Data-driven PPC (pay per click) marketing tools help you connect your business to potential clients and increase your profits. Here are some of the top benefits of using paid search marketing (PPC) advertising: 
Low Barrier to Entry 
Paid search marketing provides a detailed guide for both newbies and experienced advertisers alike. If you're a few years behind your competitors when it comes to acquiring pay per click (PPC) advertising, you can still start your campaign quickly with the assistance of our trusted PPC management company. 
Improved Brand Visibility 
The most effective online marketers use paid search ads to capture attention and convert leads into paying customers. Paid search advertising helps businesses reach potential clients who are actively searching for what you offer. 
Google AdWords is one of the most popular platforms for PPC management because it offers a wide range of features to help you manage PPC campaigns effectively. You can set daily budgets, choose keywords, track performance, and even add a custom landing page to your campaign. 
Granular Targeting 
Targeted ads allow businesses to serve highly relevant advertisements to consumers based on their search history, browsing habits, and demographic information. This type of advertising is becoming increasingly popular among B2C companies because it helps them reach out to potential buyers while avoiding annoying, irrelevant ads. 
Google AdWords offers a variety of targeting options, including: • Demographics – You can target people based on their gender, age range, interests, occupation, income level, and even marital status. 
• Interests – You can target people who are interested in topics like travel, sports, movies, food, music, and fashion. 
• Locations – You can target people living in certain cities, states, or countries. 
• Behaviours – You can target people that have visited your site recently or those who have clicked on one of your ad campaigns. 
• Platforms – You can target different devices such as mobile phones, tablets, laptops, and desktop computers. 
Fast Results 
Pay Per Click Advertising Services are one of the most effective ways to generate leads online. You can start getting instant results within hours of launching your campaign. But it takes some work to make sure your campaigns are optimised and performing well. 
The first few months of a campaign are critical because you want to learn about what works and doesn't work. If you're just starting out, you'll likely find yourself spending too much money and wasting resources. 
Immediate and Consistent Traffic 
Search engines are great tools for getting people to find you online. However, it takes a lot of work to rank well enough to attract visitors. In addition, once someone visits your site, it still takes some effort to convert them into paying customers. 
Paid search advertising, or pay per click (PPC), allows you to target specific keywords and phrases related to your product or service and generate instant traffic. 
A PPC management campaign is ideal for businesses looking to promote products and services quickly while keeping costs low. 
Trackable Data 
Google AdWords provides advertisers with a variety of tools to help measure their campaigns. These include:
Conversion tracking, which allows you to see how many people clicked on your ads and converted into customers; 
Viewability, which measures whether your ad was seen by potential customers; 
Remarketing, which allows you to target specific audiences based on previous interactions with your brand. 
Advertisers can use these tools to determine what works best for their businesses. For example, if you know that your ads are being viewed, but no one is clicking on them, it might be worth investing more money into creating better ads. 
If you find out that most of your traffic is coming from mobile devices, you could optimise your site specifically for mobile viewing. 
Total Customization 
Google AdWords offers total customization of your pay per click (PPC) campaign. You can select everything from the keywords, audience, location, and even the exact post code where you want your ads to show up. This allows you to focus on what matters most to your business while we handle the rest.
Investing in Pay Per Click Advertising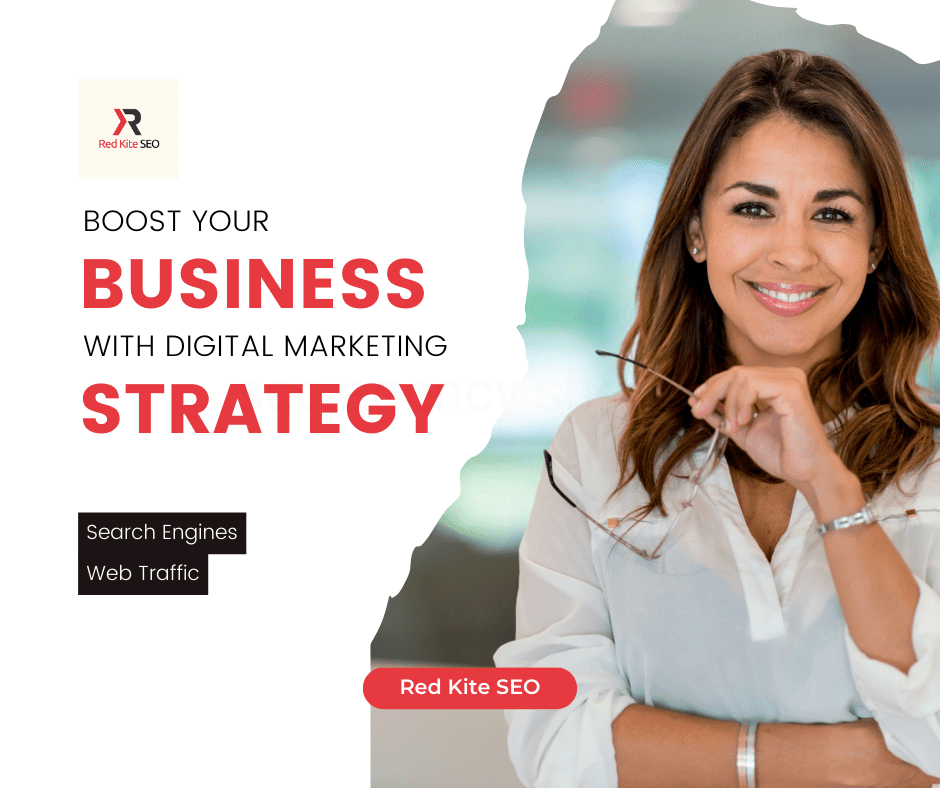 Studies show that 50 percent of shoppers arriving at a retail site from pay per click ads were more likely to convert than visitors coming from organic searches. And the number one reason why shoppers arrive at retailers via PPC advertising is that they find what they need online. 
Without a robust paid search marketing campaign, you're missing out on conversion opportunities and instant visibility across digital marketing channels. You'll never know how many potential customers you're losing due to a lack of visibility. 
Do you want to gain more potential customers, but don't know how to use your Google Ads account? Get help from Red Kite SEO a PPC marketing agency today!
What Does a PPC Agency Charge?
The starting fee for a small business PPC campaign is £175 + vat per month. There would be a minimum of 4 months' commitment at the basic level.
A percentage of how much money you spend on ads. I hear that agencies charge about 10% to 20% of the money you spend on AdWords most of the time.
Why Pay Per Click Advertising?
Cost-effective: – because you only pay when a user reaches your website, it can be a good value. You can spend as much or as little as you want.
Targeted: – You can select your target based on demographics such as location, language, and device.