25-Step SEO Checklist for Existing Content Optimization.
Whether you are a business owner, blogger or a website owner looking to improve your web traffic and marketing, a successful online presence is vital.
Existing Content Optimization covered in 25 Steps. I curated this guide after reading a post on LinkedIn by (Credit: Jake Ward). I've amended parts and added more helpful points to give you the best content optimisation possible.
I've also added more steps to give you a fuller process of what really needs doing to optimise your existing webpage if not ranking at the top of search results.
Take note, that this is an overall guide, optimising for voice search, mobile (smartphone) and desktop search intent do vary slightly in what the reader expects.
For example, searchers on their phone typically want direct answers to solve their issue, where as a desktop searcher also wants a clear answer, but sometimes, a bit more indepth knowledge if researching a purchase at home.
Either way, the 25 Steps for your existing content optimisation are below.
How to Optimise Your Existing Content for SEO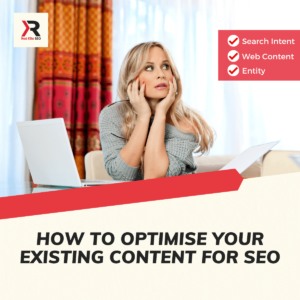 Here are 25-Steps for Content Optimization for SEO
1. Which pages and keywords do you need to optimise?
Which pages are declining in performance?
Which keywords are nearly ranking (positions 4-20)?
Check your Google search console for data on your website and find underperforming pages.
2. Are you matching the search intent?
Content type (e.g. blog post vs landing page)
Content format (e.g. how-to Vs list post Vs Informational Vs Service)
3. Can your primary keywords be used to optimise existing headings?
Or can you write new headings and sections?
4. By analysing the competitors (headings) and topic, what have they covered that you haven't?
5. What topics are you missing (i.e. NLP terms + Known Entities) when analysing your page in a tool like Frase, Inlinks or Surfer?
These tools are fantastic to guide you in what needs covering within your topic for search engine optimiazation. Read more on named entity recognition here https://monkeylearn.com/blog/named-entity-recognition/ and here https://medium.com/mysuperai/what-is-named-entity-recognition-ner-and-how-can-i-use-it-2b68cf6f545d
6. What other search data can you include as new headings and sections (autosuggest, People Also Asked, relevant searches)?
Questions and Answers help people looking for quick solutions to their problems. It helps you build authority on a subject.
7. Do you have new data or information from customers, reviews, surveys, interviews, YouGov or similar that you can include?
Quote – accurate facts or data about your topic, newsworthy articles sometimes give quotes from leading experts.
8. Is there a featured snippet you can win?
If so, how? Check current websites with featured snippets and reverse analyse the how, definitely checking schema.
9. Is the content organised into an optimal structure that flows, and can you skim read it for a good UX experience?
People read differently on the web, We need content that a 10year old can read and say Oh, I get it. Unless you're writing a scholarly, legal or medical article, keep it simple.
10. Have you used enough images or other media (i.e. your product in action)?
Are the images compressed to <100KB? Add alt tag descriptions.
Do you need 3 images or 10? note what pages currently rank in the top 4 organic search positions, and assess.
11. What relevant pages can you internally link FROM with optimised anchor text?
Any that you should link TO?
Important! Keep your content within a relevant category. (Silo/Bucket/Topic cluster) read more on silo structures here https://www.bruceclay.com/seo/silo/
12. Have you used bullet/numbered points where possible?
13. Have you used tables where possible?
Informational, Data, comparison tables when well designed are easy and clear to read.
14. Have you used short sentences and paragraphs, and removed any fluff?
For the best SEO content you want to answer the search intent, search query quickly and accurately.
15. Are you including CTAs relevant to the search intent and the reader's awareness level?
Knowing your target audience helps you create appealing CTA's (Call To Action)
16. Should you add a content section to the top of the page?
If so, add some similar keyword terms if it naturally fits in your content.
17. Can you make the web page title more compelling for higher CTR?
Does the title of your website page and H1 (heading) include the main keyword?
18. Is the word count 200-400 words higher or lower than the top 1-4 competitor average?
If not, does your webpage cover everything on the topic? Can you be more specific or indepth on the topic than the nearest competitor?
19. Do your images use alt-text?
Clearly explain what your images are about.
20. Can you make your meta description more compelling to click?
Is it highly relevant to the topic, and does it include the main keyword? Is it between 150 and 160 characters? Do you make the reader want to "learn more"?
21. Are you over-optimised by using the main keyword more than once in H2-H6?
Have you tried using long-tail keywords/variations instead? Over stuffing keywords is an out-of-date method. Results do vary between different industries with the number of accepted keywords in SEO content, avoid keyword stuffing.
22. Does your introduction hook the reader?
Does it include the topic in the first sentence or paragraph?
23. Have you included the topic (to tie it back) in the conclusion (or the last section)?
On a landing page this may be your CTA, on a blog post a round-up or summary of your supporting article.
24. Have you boldened the key text (sentences and/or paragraphs)?
Yes, bold text on keywords, key phrases or entities helps optimise your content for SEO.
25. Have you used italics to add emphasis?
As above italics play a small signal towards your content optimisation, on-page optimization tools like Cora help you with identifying these word terms.
After You've Covered the 25 Steps:
– Update the publish date
SEO Content Optimisation, You are not finished just yet.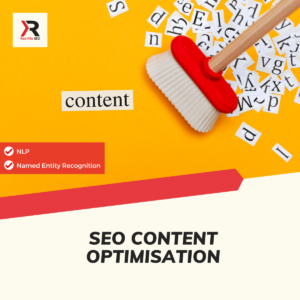 The Next Step: What about Schema?
Write your webpage schema to confirm what topic your webpage is all about. A simple, right click on your mouse (desktop) and select view page source, reveals what Google reads.
Use the right schema types for your website page, like :
Webpage
Article
FAQpage
Breadcrumb
ImageObject
Video
etc.
Be Sure to include your entities of the topic you are covering. Use https://validator.schema.org/ to check and test for JSON-Schema code.
There are many options for automatically generating your website schema, Inlinks is a great tool for this. However, manually node referencing schema helps a lot to get your webpage read by search engines.
– Publish your changes
To Finish off Your On-Page Content Optimization, Check Your Backlinks.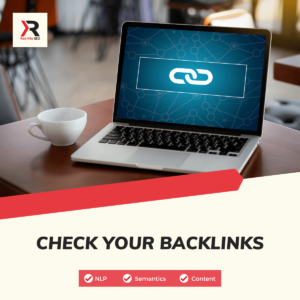 Once published, it's time to get backlinks. Do you have backlinks to your page already? If so, are they any good?
There are many different strategies, but overall, quality and relevance over quantity helps. Building links to your content works, and is necessary, check your competitors backlinks and see where you can improve your content backlinks.
A paid tool like https://buzzsumo.com/ is good, or a Free tool like https://ahrefs.com/backlink-checker is great for a top level overview.
Revisit Your Content in 4-8 weeks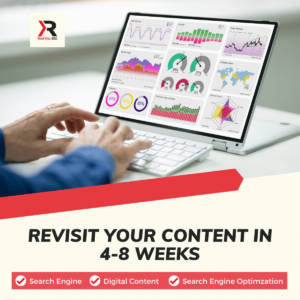 Allowing this amount of time will give Google time to crawl your updated website page, assess if relevant to the user, test it in the search results and place you where it thinks you should rank.
Use a keyword tracker (to many options to list)
Use Google Search Console (Free)
Use Google analytics (Free)
Repeat this process for all web page opportunities and watch what happens. I hope you find this step by step process useful and wish you the best of luck optimising your existing website content.
Your Future Website SEO
As you can see SEO is full of processes for each part of optimising your website. Some parts of SEO take more time to complete than others, but are essentially broken down in to three parts.
Discovery: content is discovered on search engines.
Relevance: means your site is providing relevant content.
Authority: you're an expert in your field and other high quality websites are linking to yours.
If you want help with improving your website for search engines, contact us at Red Kite SEO for a free, honest website review and 30-minute call.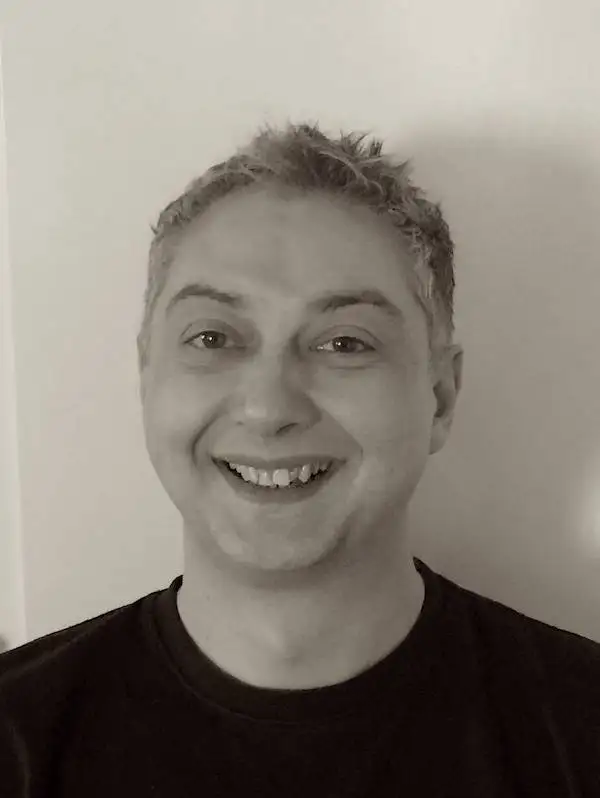 Pete Hogg is an accomplished SEO consultant with a proven track record of driving organic traffic and boosting online visibility. With 8 years of experience in the ever-evolving world of digital marketing, he has helped businesses achieve top rankings on search engines. A passionate advocate for SEO best practises, Pete Hogg combines technical expertise with a deep understanding of content strategy to deliver results that matter. When not optimising websites, he enjoys wheelchair rugby. Connect with Pete Hogg to take your online presence to the next level.