How Does A PPC Company Help Small Businesses?
PPC (pay-per-click) advertising is one of the most efficient and cost-effective ways for small businesses to reach their target audience online. It will help with brand recognition. Consider hiring PPC agencies that will save time.
What Does A PPC Company Do?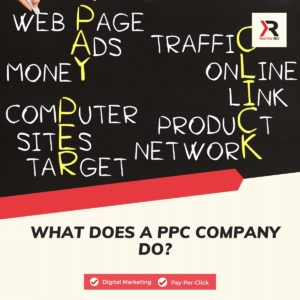 Small businesses are the backbone of the economy, and they play a vital role in helping to create jobs and support local communities.
Unfortunately, small businesses face many challenges that can prevent them from growing and thriving. One of the most common challenges is finding ways to reach more customers.
Creating and managing ad campaigns, tracking results, and optimising campaigns for better results are ways a PPC company can help small businesses overcome this problem.
A PPC company can also help small businesses target their customers more effectively with research and analysis. A PPC company may even offer discounts for larger volume clients.
By providing the tools and expertise necessary to create and manage successful ads, these efforts help small businesses grow.
Ultimately, a PPC company can help small businesses grow in many ways – from reaching new customers to saving money on advertising costs. By working with a reputable PPC company, you can be sure that your business will receive the professional assistance it needs to reach its goals.
How Does A PPC Company Help Small Businesses?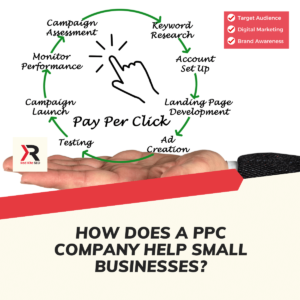 Often, small businesses need help to get the attention of potential customers online. With so many other options available, it's difficult for a small business to stand out from the crowd (branding), national competitors and be seen as a viable option. That's where a PPC company comes in.
PPC is a specialist marketing company helping small businesses achieve online success. The ways a PPC Agency can help you are:
Create and manage ad campaigns
Track and optimise conversions
Create better landing pages
and more.
Using PPC, you can hire a PPC agency to increase traffic to your website and drive more leads through your doors.
There are many benefits to working with a PPC company, but the biggest one is that they have years of experience helping small businesses succeed online.
They know what works and what doesn't, so they can help you get results fast – without wasting your time or money on unnecessary services. So, contact a PPC company if you're looking for help getting your business off the ground. Read more here on PPC Agencies how PPC Companies work.
Why Should You Use A PPC Company?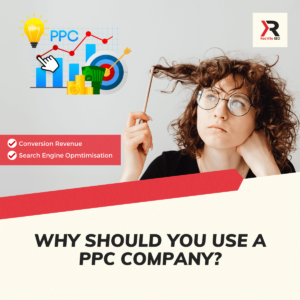 If you're looking for a company that can help you achieve success with your PPC (pay-per-click) campaigns. Someone who specialises in helping small businesses succeed with online marketing and has decades of experience.
1. You focus on your business while they drive results.
The goal is always to help your business grow and succeed – not merely to bring in profits for ourselves.
That's why it takes time to understand your business and what goals you want to achieve with your PPC campaigns. Then it designs a campaign tailored specifically to those goals, ensuring you get the most out of your investment.
2. Experts in PPC campaigns.
Find a PPC campaign specialist. Look for someone who understands how to create effective ads that drive leads and sales to your business. Plus, a team dedicated to supporting you through every step of the campaign process.
3. You can save money and time on your PPC campaigns by working with PPC experts!
Look for companies that charge low fees for their services. In addition, someone who gives updates on your PPC campaign. That will help you save money and save time.
Why Do You Need A PPC Agency And What Can It Do To Grow Your Business?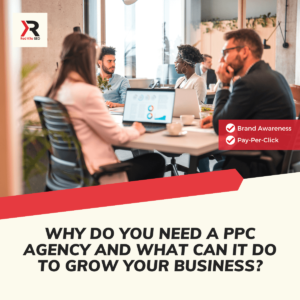 Small business owners know that generating leads and driving sales is vital to their success. PPC (pay-per-click) marketing can help businesses of all sizes do that. PPC can generate leads by driving website traffic from search engines to your landing pages.
This can result in conversions or customers who take the necessary steps to purchase what you're selling.
A PPC campaign also needs to be effective if it's going to achieve your business goals. A good PPC agency will help you create a campaign that targets your audience and speaks to their needs. This helps you reach your target market more effectively and drive conversions faster than ever.
Finally, choosing an experienced, reputable PPC agency is important if you want to get the most out of your investment. An agency with a strong track record can guide the entire process, from strategy development to optimisation and measurement.
They'll also be able to advise on how best to use seasonal changes or other marketing opportunities so that you get the most out of your money while still achieving your objectives.
How Much Does PPC Cost for Small Businesses?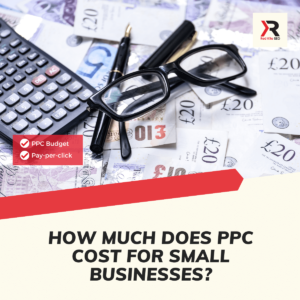 Small business owners know that marketing is key to their success. But marketing can be expensive, and PPC (pay-per-click) advertising is a great way to get your brand in front of potential customers at a fraction of the cost of traditional advertising.
On average, small and mid-sized enterprises (SMEs) spend about £9,000 — £10,000 monthly on PPC campaigns, and the average PPC return on investment is £2 for every £1 ad spent.
PPC campaigns can lead to site traffic, high conversion rates and more sales.
PPC can help you target specific demographics with ads tailored to their interests. This can help you reach more people with your message, and it can also help you track your results and ROI in a meaningful way.
Some small businesses start using PPC as a supplemental strategy, but as they grow, they find that it's an essential part of their marketing mix.
PPC can be very affordable, depending on your budget, and it doesn't require special technical skills or knowledge. Creating effective ads that resonate with your target audience is best.
Once you've launched your campaigns, it's important to keep track of your results and ROI so that you can make informed decisions about how to scale up or adjust your strategy accordingly. With PPC, you can measure the impact of each ad campaign in unprecedented detail.
This information helps you make smart decisions about where to allocate resources and increase brand awareness for small businesses everywhere!
All in All
In addition to increasing brand awareness, social media marketing, and conversions, PPC management agencies help small businesses compete online with PPC and PPC ads. The company also focuses on SEO and email marketing.
A small business can benefit from PPC by using research tools and digital advertising, such as Google Ads Management, to compete online. Many companies offer SEO and email marketing in addition to PPC.
To know whether your PPC agency is doing its job, you need to track the visitors to your website.
Top PPC marketers know the best way to improve return on investment and reduce wasted ad spending is by focusing on transactional rather than informational keywords for paid search marketing.
By managing and optimising campaigns, they can help businesses save money while still getting the necessary visibility to grow. The agency offers highly effective PPC advertising services and search engine optimisation.
You can get the most out of your budget if you work with a PPC company if you're planning to start or grow your business online.
If you are looking for help with your digital advertising, get in touch with Red Kite SEO today!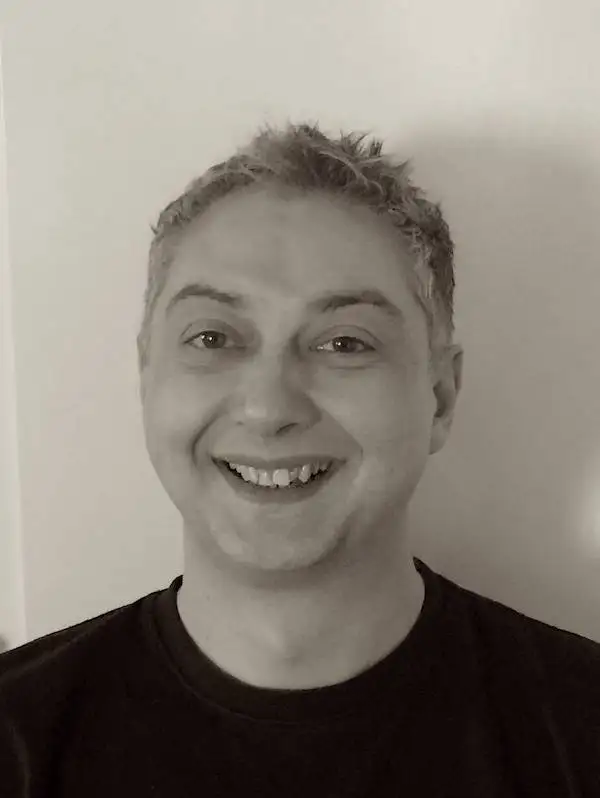 Pete Hogg is an accomplished SEO consultant with a proven track record of driving organic traffic and boosting online visibility. With 8 years of experience in the ever-evolving world of digital marketing, he has helped businesses achieve top rankings on search engines. A passionate advocate for SEO best practises, Pete Hogg combines technical expertise with a deep understanding of content strategy to deliver results that matter. When not optimising websites, he enjoys wheelchair rugby. Connect with Pete Hogg to take your online presence to the next level.