Find The Best SEO Service For Your Small Business
Small businesses can rightfully apply for an SEO service, even if their business is still starting. The best thing about starting small businesses by incorporating SEO is that your business has many chances to grow rapidly and steadily.
Although it's easy to say this, it isn't easy to find the right SEO service that understands your business' ideals. SEO service providers will need to communicate with you to apply the best options for your small business to grow.
What Is SEO For Small Businesses?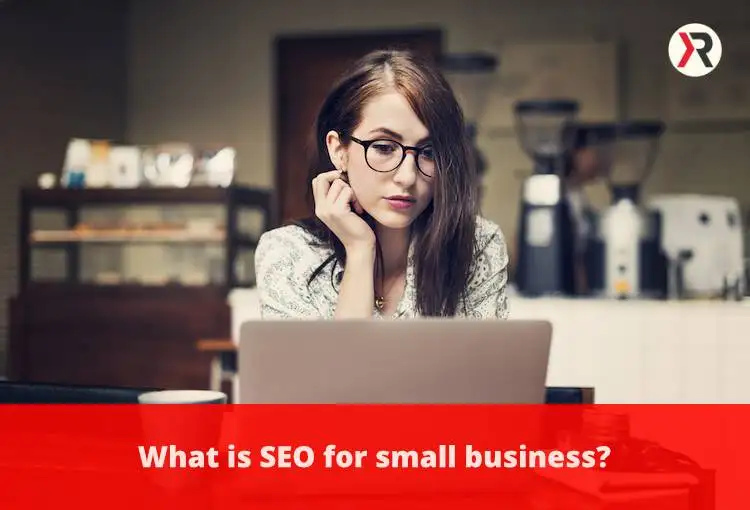 There are many types of SEO services that can be applied to a business. Still, before you dive into the world of SEO, this article https://www.wordstream.com/blog/ws/2020/09/15/small-business-seo-services explains what it is and how it works for small businesses.
Many business owners see search engine optimization (SEO) as an enigma that only those with inside knowledge can solve. Yes, an SEO service company will have the inside knowledge that you don't have, but knowing the basics is a must, and it can be broken down into simple concepts.
Even though you are optimizing for search engines, search engines build their ranking algorithms around user behaviour, as they aim to be the most trusted source of information out there. What this means is you are just optimizing for search engine users—aka people just like you.
SEO isn't just one tactic, but a combination of efforts that work in tandem to help search engines like Google find your business website, identify it as trustworthy, organize the information you're publishing on it, and present it to users searching for it.
 For Google to index your business website, you need to choose the right kind of SEO to cooperate with your team. SEO can improve your website's visibility on web search engines, but successfully launch a small business requires more than just SEO to build and maintain.
Does SEO Work for Small Business?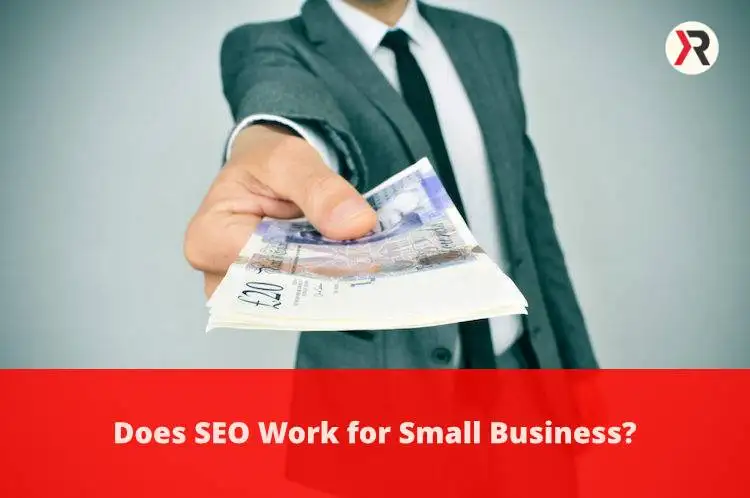 Let us save you a minute and say yes, it does work and has a significant impact on small businesses. Small or big business heavily relies on how you handle your strategies in marketing. Choosing the targeted keyword plays an important role in your online business, it can improve your traffic, and you have a chance to beat your competitors.
It depends on your decision on whether you will take a giant step or stay the same. If you are curious enough, give this article https://www.improvemysearchranking.com/5-key-benefits-seo-small-businesses/ a read on SEO benefits for small businesses.
 Let's face it; one of the main reasons for having a website is to stand out from your competition and increase your customer base. Otherwise, why invest 1,000s of pounds (£) on marketing, right? Businesses that have an SEO optimized website bring MORE customers and grow as twice as fast as businesses that do not have one.
SEO is probably the most efficient and affordable marketing strategy that exists today. Moreover, it will only bring in customers who are actively seeking to find your product or service!
If you're willing to spend a few hours of time, energy, and a small amount of money, SEO will help brings "targeted" traffic to your website, and eventually more customers to your business than any other marketing tactics you'll ever use.
 Small businesses may be small, but when a local SEO company implements correct site architecture, marketing strategies, and gathers leads for your website, it won't be long until your business grows larger. 
Why Is Content So Important For SEO?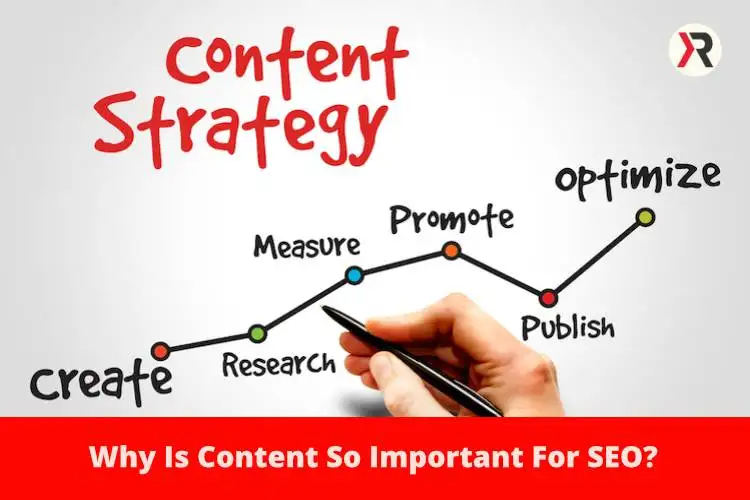 Content creation is significant for SEO. This can heavily improve your sales and gain more consumers and opportunities. Clicking is not enough to turn the viewer into a buyer. You may have an eye-catching website, but the content is lacking; therefore, it is pointless. This article https://www.searchenginejournal.com/seo-101/content-important-seo/ answers this intriguing question written by Julia McCoy https://twitter.com/JuliaEMcCoy
Content and SEO. At their best, they form a bond that can catapult any website to the top of search engine rankings. But that's only when they're at their best. Because, when they're at their worst, they can cause Google penalties that are near impossible to recover from.
This chapter's purpose is simple; to provide you with an understanding of why content is important for SEO and show you what you can do to make sure they work together in harmony. As we dive in, we'll gain a better understanding of what content means, what its SEO value is, and how to go about creating optimized content that lands you on the search engine radar.
Content creation is an effective weapon when used hand in hand with SEO. Well-written and optimized content can immediately improve your visibility within Google's top searches. Apart from focusing solely on SEO, small businesses should also invest in good writers who know how to promote their business within the search engine's algorithm.
How Much Does SEO Cost for A Small Business?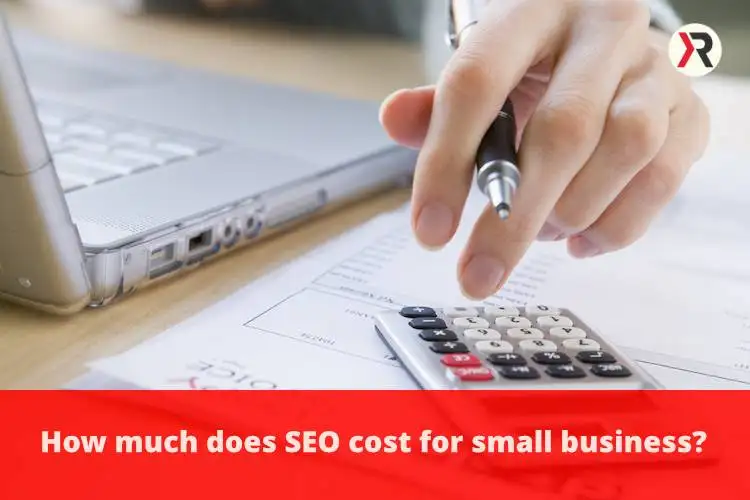 Does it have to be a big amount? Or are you on a tight budget? Consider the factors that may affect the cost of the service you want to purchase. The following blog https://sharpnotions.com/blog/the-elusive-small-business-question-how-much-does-seo-actually-cost/  should give you an idea of how much to prepare and how much you should spend a month.
And the answer is…. It depends.
Frustrating or not, it's the answer any SEO professional will give you when you ask how much does SEO cost.
We can only suggest that you spend at least £500 per month to see steady improvement as a small business.
If that seems like too much, just think of the advantages: a well-written article can compel prospects to convert into leads, high-quality backlinks can increase your website traffic, and the right keywords can help you rank your page high for relevant searches. All of this can help you generate new revenue, which will more than likely, outweigh the cost in the end.
"SEO is an investment, not a cost."
It is an investment, indeed! Not only in terms of money, but in time, risk, and the results of the goal you want to reach. 
How Do I Choose A Good SEO Service?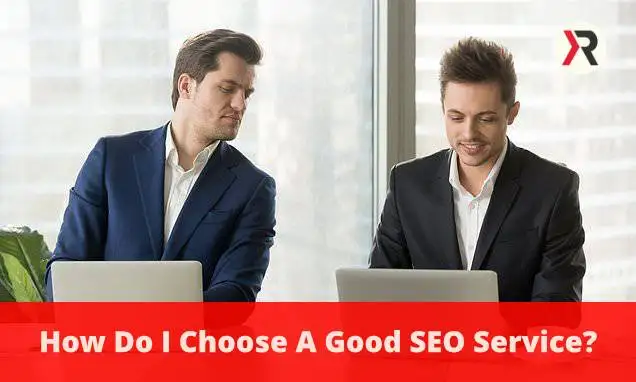 Many agencies offer different services; this article https://www.webfx.com/blog/marketing/how-to-choose-right-seo-company/ talks about choosing a good SEO company for you and your needs.
Factor 2: SEO company knowledge and processes.
The second-largest factor in choosing an SEO company is company knowledge and processes.
This includes customer service, thought leadership, staff experience, reporting, and transparency. These are all attributes that can help make a company successful for their clients, as they were mentioned by 43% of reviewers.
Always do your research when it comes to hiring or purchasing a service. It may be freelancers or an agency. Ask past clients, take a peek at an SEO agency's past performance, ask many questions, and evidence of successful previous results. It is not really a guarantee that it is affordable or costly. That is why it takes lots and lots of time to be cautious about what you are dealing with. In the end, it's you and your business that will be affected by these services. 
It's never too late to start your small online business with SEO experts and their services!
Read our related posts https://redkiteseo.co.uk/local-seo-specialists/